Children's Ministry
---
Our desire is to teach children about the life-saving gospel found through faith in Jesus Christ.
| | | |
| --- | --- | --- |
| Nursery | Newborn-23 Months |  Nursery Calendar |
|   | 2-3 Years Old |   |
| Extended Care | Pre-Kindergarten & Kindergarten |   |
| Kids Church | 1st – 6th Grade | Every other week |
| Awana | 3 Years Old-6thGrade | Wednesdays, 6:15-8:00PM |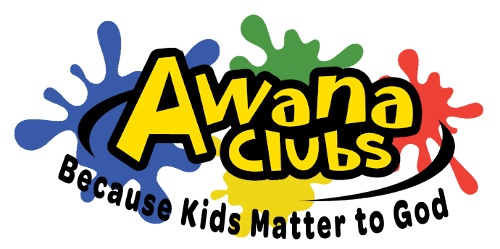 AWANA is a program for boys and girls from 3 years-old to Grade 6, and stands for Approved Workers Are Not Ashamed. It is based on 2 Timothy 2:15 that says, "Be diligent to present yourself approved to God, a worker who does not need to be ashamed, rightly dividing the word of truth."  The goal of AWANA is to help children learn the eternal truths of the Bible through Scripture memory and to teach them to serve God. Children from many different churches are part of AWANA.  After our opening assembly, the children participate in game time, large-group time, and a small-group time that is devoted to Scripture memory using a special, age-appropriate workbook.
AWANA club meets Wednesday Evenings, 6:15 pm to 8:00 pm. at Calvary Baptist Church located at 1920 State Route 22 West in Wilmington. For more information, see the church website at: www.cbcwilmington.net or call (937) 382-6517
Calvary Baptist Church
1920 State Route 22 West
Wilmington, Ohio 45177
www.cbcwilmington.net
Click here to register your child for AWANA.
For more questions please contact us.